Sorry to post twice in one day, but I've seen this trend for turning ramen noodles into bun patties going around, and it seems quite relevant to interests here.
Further, this gentlemen in general,
The Ramen Rater
, makes darn decent reviews of the delightfully trashy fave of broke folks everywhere, though today he featured a recipe version of just this dish, making unique and creative use of the included sauce packets as well!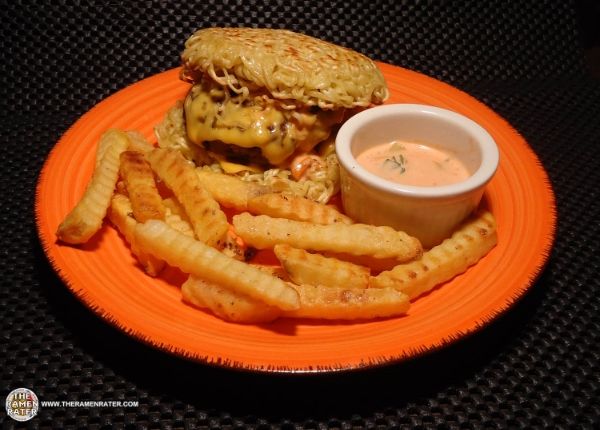 This particular recipe happens to use a Korean package, and they call these noodles "ramyun".
The Ramen Rater's Shin Ramyun Black Burger

Ingredients
1 Package Nongshim Shin Ramyun Black
ground beef
1 egg
2 slices processed cheese
frozen french fries
cooking spray
ketchup and mayonnaise
Explained with pictures at this linked site